Bog & idé – the history of Denmark's largest bookstore chain started back in 1968. And it's not just books that are sold in the 90 physical store Board games, puzzles, office supplies and trend products also make up a large part of Bog & idé's product range and turnover.
In addition to the physical stores, you can also order books and more. online and get free delivery to store.
A map solution with whipped cream on top
When we see Bog & idé's map solution on their website, one word comes to mind: Delicious! In short:
It's intuitive and easy to use
You get each store's contact details
The store's Trustpilot appears
You are informed how many metres/kilometre it is to the nearest shop
You can get directions – if you want
You are directed to the store's information both by clicking in the list and by clicking on the marker on the map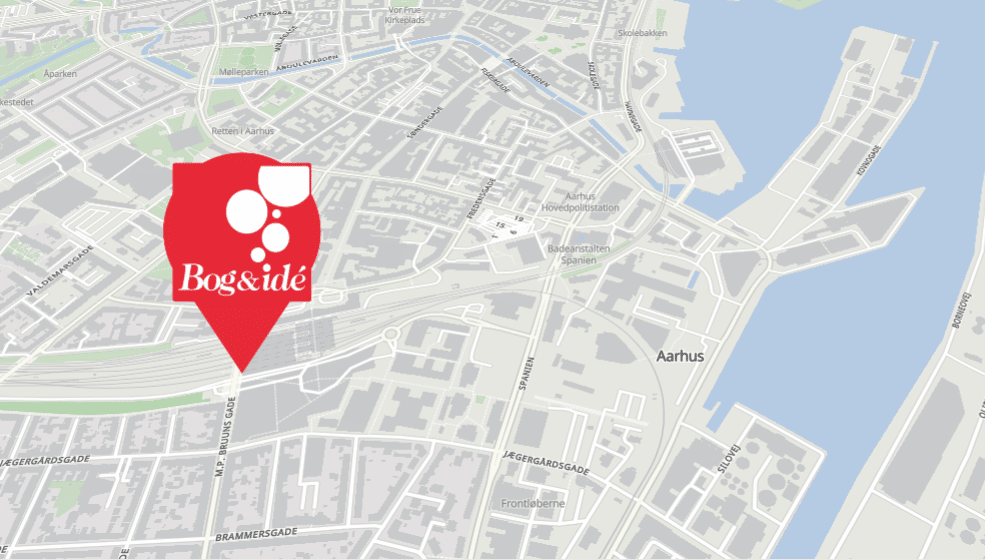 Store locator - and relevant information
It matters how you guide customers to your stores. Not only can a map with store locations help users find the nearest store, but you can also help users further by providing them with relevant information.
Indeks Retail, which is behind both Bog og Idé and Legekæden, has chosen to use Viamap's vector map to display the stores. In addition, information such as address, phone and email are displayed, not to mention updated opening hours for each store.
In addition, the current store's review on Trustpilot is also displayed. In this way, Indeks Retail has provided users with a variety of useful information when looking for the nearest store.
And it's a great idea. It turns out that over 75% of customers who visit a store have previously searched for information online. A lot of this information searching takes place on the store's own site, so it's wise to help users as much as possible and provide relevant information.
Search Engine Optimisation (SEO)
When you visit the Bog & idé website and click find store, you get an overview of the stores on a map.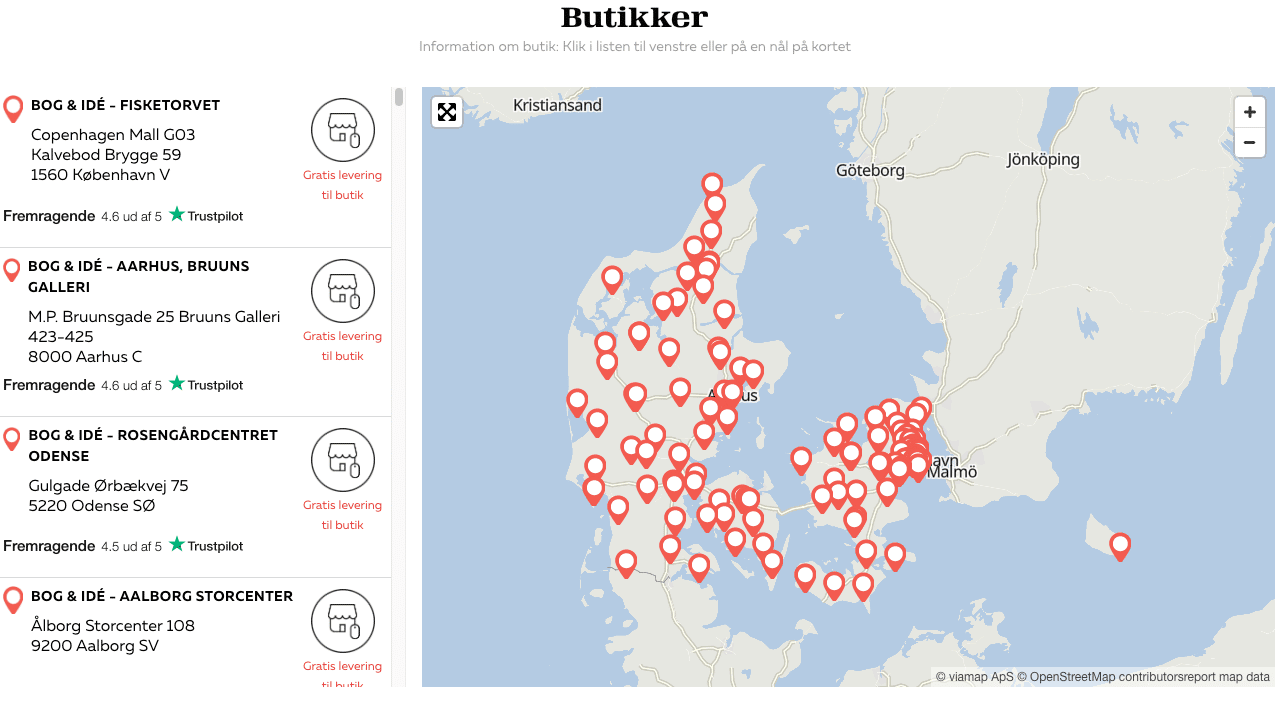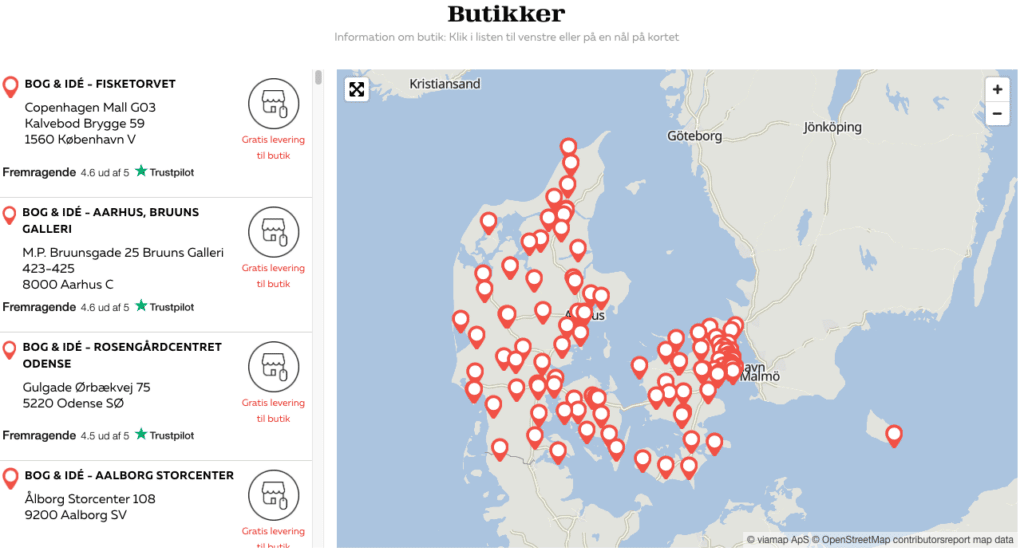 Once you have found your local store and click on it, you will be directed to a new page dedicated to that store where further information is displayed.
Not only is there plenty of room to include all the relevant information, it also makes sense in terms of search engine optimisation (SEO).
When searching for Bog og Idé Aarhus, the two stores located in Aarhus come up first in Google's search, precisely because they each have their own dedicated page that Google can index. That's good Local SEO.
At the time of writing, we are in the middle of the Christmas shopping season and you can see this in the number of map views for Indeks Retail's map these days. A lot of people are browsing during Black Friday and Christmas shopping, and many of them will probably stop by a store.
"The ability to communicate directly with experts in map solutions has been a huge advantage for us"
We are pleased that Indeks Retail has chosen Viamap as the map supplier for their "store locator" site. This type of solution is just one of many map solutions Viamap can offer. Our customers include many different types of organisations, such as Falck, Nybolig, Jobindex, Feriepartner, Stark, EDC, Newsec, COOP, BR, Danbolig, Netto, Regionerne, Bilka og mange andre.
"After a few years of primarily being the property agents' preferred supplier of map solutions, it's no secret that we are proud to have gradually gained a good grip on the retail sector as well. This has been a goal of ours, and we have already gained several significant customers in this segment. And our map solutions are not only used in Denmark, but also in the European market," says Thomas Kryger, Commercial Manager, Viamap.